Distribution
With BBR (Business to Business to Retailer) business model as the core, build a self-operated + patulous cross-border importing e-commerce platform - Kuajing.com. Providing a wide range of quality sources for all types of retailers, helping suppliers to expand their sales channels without additional charges.
Currently, We have served 700+ large and medium-sized retailers and have cooperated with 500+ global suppliers.

Retail
Actively deploying e-commerce channels, opening flagship stores on a number of large-scale third-party retail platforms, expanding sales channels, forming more than 40 store matrices, and providing global quality products to more individual consumers.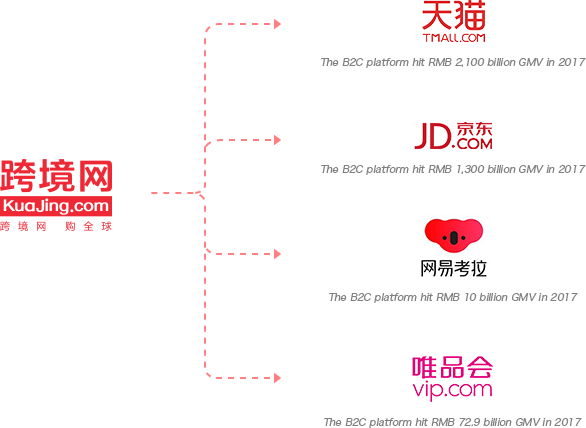 We help overseas brands and products enter Southeast Asian market easily and efficiently,get sustainable development opportunities at the same time.